Gina Rodriguez's breakout role may have been on "Filly Brown," but she really stole the collective mainstream heart with her role as the accidentally artificially inseminated virgin known as Jane. Now that she's won a Golden Globe and is being considered for an Emmy nomination, Rodriguez is using her platform to tear down the walls holding Latinos back.
The Huffington Post spoke to Rodriguez about how she's refused to accept roles that perpetuate stereotypes, and how she's made it her mission to only accept those parts that represent the heroes she wishes she saw on screen growing up.
How did you land your role on "Jane the Virgin"?
You know, I thought I was never going to get it. When I got the audition, I was like, you know, "What's the show?" And they were like, "It's called 'Jane the Virgin.'" And I thought, "Oh, okay, that's the title? Who is the character?" And they said, "Jane." And I said, "You know I'm brown, right? This is incredible!"
Why do you think there are so few leading ladies of color?
We definitely have a perception of what the ingenue should look like. But those are perceptions we've created. An ingenue can be anybody. I get suitors. You know, people find me pretty, right? Why can't I be the ingenue?
Definitely. What do you think perpetuates that limited standard in Hollywood?
We create those perceptions and then forget that there's room for more. We just need to make room for more. And that's what we're doing, from Zooey Deschanel playing the hot nerd to what we're doing with "Jane." There's always room for more. We create the walls, we create the boxes we put ourselves into. So, you just decide you're not going to live by those rules.
You've spoke a lot about how carefully you pick roles. I know you turned down "Devious Maids" because you didn't think it was a positive representation of Latinos.
I definitely felt drawn to this kind of mission in my life. This was very particular to my experience growing up. I didn't often see Latinos portrayed in a positive light, but I saw them in my household. I knew it was possible, and I knew how I was affected by not seeing positive role models with my skin color. So, I thought I would use my art to change that and play positive roles that would let people see themselves differently.
Do you think all actors have that responsibility?
I think these are all personal journeys. Every actor has their own story they can relate to and tell. So, I don't ever judge someone playing a role that would be considered "stereotypical," because that's their journey, and I don't want anyone to judge mine. You know, my journey is very particular. I feel like I knew at a younger age what I wanted to do with my art. That's my mission and I'm not going to stop until I do whatever I can. I hope others do the same with whatever their mission is.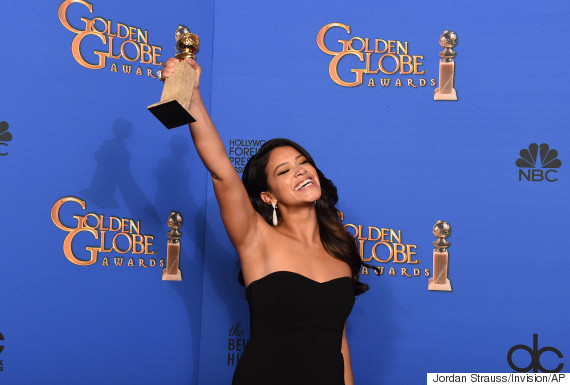 Was standing by that sense of resolve harder when you were starting your career and trying to get your foot in the door?
It was definitely difficult. And it wasn't just "Devious Maids." I turned down a few things I felt were stereotypical. At points, it was like, "You need to pay for food! This needs to happen!" There were times when I financially couldn't say "no," but at the end of the day, I don't take money with me. I die with my integrity and that's intact.
Let's talk about "Jane." She is such a grounding, likable figure. How did you craft the character?
Well, for one, thank you so much! I try very hard. I think the way Jane was written was very full. A lot was given to by [show runner] Jennie [Urman] in terms of what were her likes and her dislikes, what kind of woman she was, her type-A personality, her organization and need for control, her idea of her future.
I think also her fearlessness is important. She's very kind about her fearlessness, she's kind and humble about that trait, and I think that's something that had to be true about her the entire way. As much as she tells people to be honest with her, she's also not afraid to say I'm sorry. It's very easy for her to go into the world as though she's perfect, but she's not. She just makes very specific decisions that tend to make her look as though she's perfect, but she's not afraid to say she's sorry when she realizes her neuroses are pushing people away.
How much of the story were you aware of from signing on? How have you seen Jane develop?
I didn't have the script when we started shooting, so seeing her journey was very much like my own. I didn't know the entire map. The same way we don't know our future, I didn't know Jane's either. They wouldn't tell me anything! I thought the way her relationship with her mother changed was a nice evolution throughout the season … she realized that she thought she was the adult, when really she still was the child. That kind of evolution of getting off your high horse. I really saw Jane humble herself.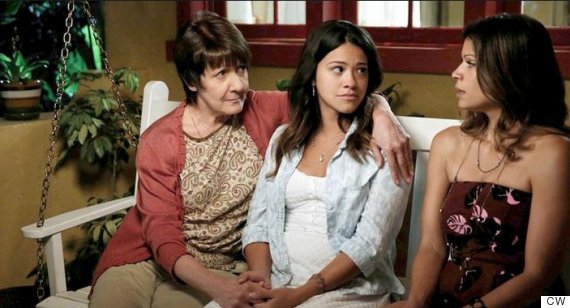 There are so many absurd elements to the story. How do you keep Jane so relatable amid the telenovela plot twists?
We had decided early on, obviously during the pilot, the only way to make these outrageous experiences possible was for Jane to not laugh at them. I have always been that way as an actor. I do not second-guess my character. I cannot laugh at them. I would never call my character a "bitch" or a "chum." I would never degrade my character, just as I would never degrade myself. So, in order to devote myself to these experiences, it had to be as real as day to this girl. There had to be no question this was possible.
Jane's relationship with her mother and grandmother also help provide balance.
I think Jennie's decision to make the women the heart of the show was the only way to keep it centered. At the end of the day, even though these wild things happen, she has these women to go back to that give her strength and empower her. That's what keeps it grounded for the audience. The show can be a roller coaster and that settles it back down to speed.
Especially with the narrator, it's almost like Jennie is telling the audience how to watch.
Yes! That's exactly what it is. She's guiding you through her story. She's navigating you through this crazy world that she created. She's like, "Don't worry! I won't let you get lost." She lets you know it's OK to laugh. And the narrator, Anthony Mendez, is phenomenal. Just the way he decided to deliver the lines.
Can you tell us anything about Season 2? What are you hoping for in finally getting to see Jane as a mother? (Once she gets her baby back!)
I feel so bad because I don't have any spoilers. Jennie doesn't tell me anything. I know absolutely nothing. I can only tell you what I'm hoping for. Obviously, Jane is going to find out the baby's gone. I'm really excited to play that. I'm really excited to see what we end up deciding that experience is going to look like. But I want to see Jane's strength. And I think you're going to see Jane's strength. I'm hoping we're going to see the crazy amount of strength she has, to see Jane be a mother and not a passive aggressive one, but a very strong, forward mother. But we'll see! We'll see what happens!
This interview has been edited and condensed.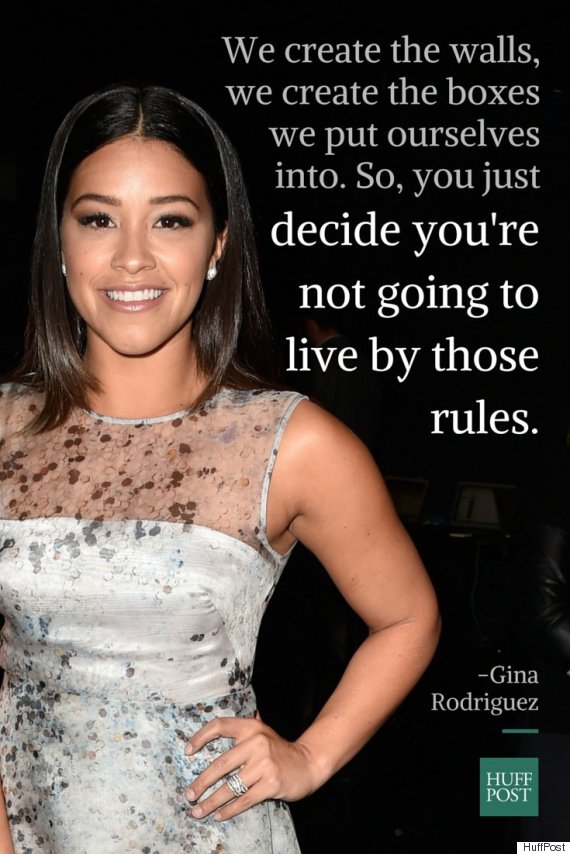 – This feed and its contents are the property of The Huffington Post, and use is subject to our terms. It may be used for personal consumption, but may not be distributed on a website.