From 1989 to 1993, any self-respecting tween knew who the cool kids of Bayside High were: Kelly Kapowski, Zack Morris, A.C. Slater, Jessie Spano, Lisa Turtle, (sort of) Screech… and bell hooks?
A brilliant new tumblr mashes up the renowned feminist thinker's words with images of the oh-so-90s TV show, "Saved By The Bell."
Created by Liz Laribee, an artist and community organizer from Harrisburg, "saved by the bell hooks" brings the teens of Bayside High out of the "white supremacist capitalist patriarchy" they are so clearly embedded in — see doltish Zack Morris and chauvinist meathead A.C. Slater — and delivers some serious consciousness-raising. (Even noted feminist Jessie Spano couldn't escape the "crazy teen girl" trope during her high school years.)
"I have a weakness for puns and mashups and talk about them constantly, to the point that each person in my life is definitely rolling their eyes right now that this is getting any attention," Laribee said, explaining how the idea for "saved by the bell hooks" came about.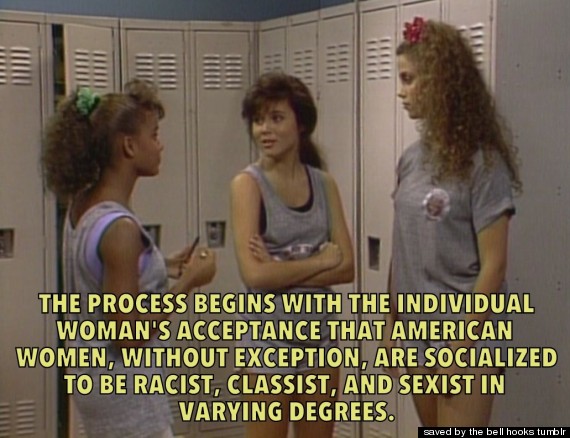 Beyond humor, Larabee's project encourages viewers to think a little bit harder about pop culture's messages. And what better way to turn a heteronormative, white-washed, and yes, highly entertaining, TV show on its head than to use its characters to deliver some important messages about the intersection of race, gender and class?
"I am delighted by mechanisms that dissolve fictional and arbitrary distinctions we have between facets of culture," said Larabee. "In addition to it being hilarious, it can also challenge what we think we're ingesting when we engage the zeitgeist. Our socialization comes at the beginning and from all around, and examining that beginning can be jarring."
Check out some of our favorite "saved by the bell hooks" memes below.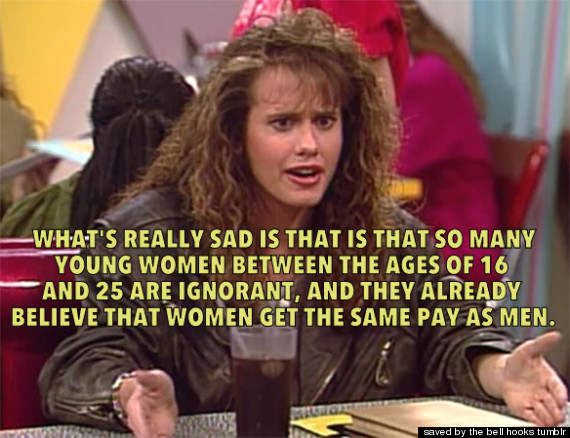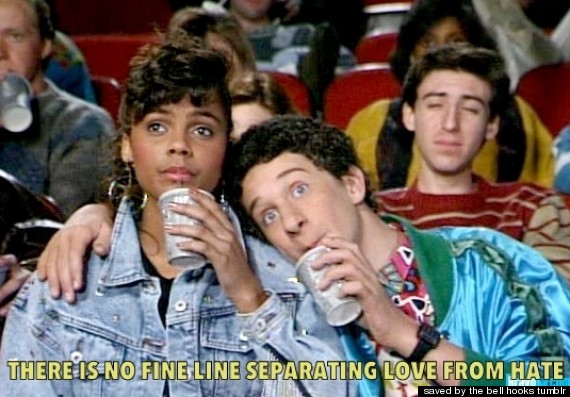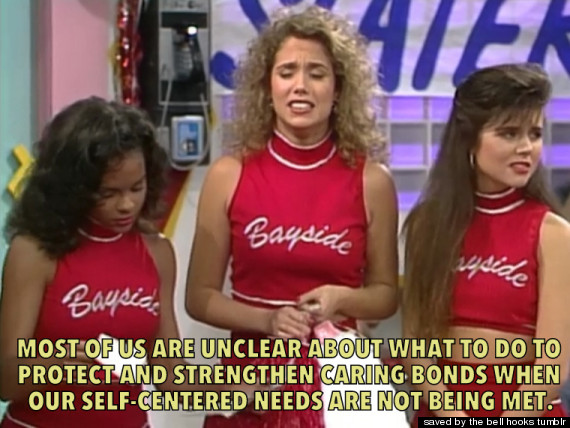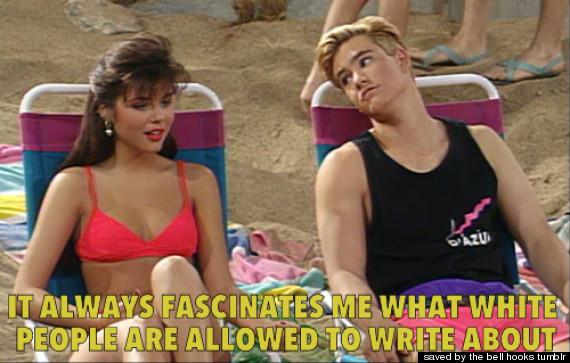 And most importantly…

To see more bell hooks/Bayside High magic, head over to saved by the bell hooks.